SEASON RECLAIM THE EARTH
From April 15 to September 4 2022


RECLAIM THE EARTH
HÉLÈNE BERTIN, CÉSAR CHEVALIER
LAURA HENNO
MIMOSA ECHARD
AÏCHA SNOUSSI
A ROOF FOR SILENCE – DESIGNED BY HALA WARDÉ IN COLLABORATION WITH ETEL ADNAN AND ALAIN FLEISCHER
20 YEARS OF LE JARDIN AUX HABITANT.ES
BY ROBERT MILIN
EVA MEDIN

RECLAIM THE EARTHReclaim the Earth is a wake-up call, as much as a rallying cry. The origins of this collective exhibition can be found in an observation by its scientific advisor, Ariel Salleh: "Bringing ecology, feminism, socialism and Indigenous politics together means giving up the Eurocentric lens for a genuinely global one." In its determination to think the world beyond the Nature-Culture divide, the exhibition follows the trajectories of artists with a different approach to elements – earth, air, fire, water, plants and minerals, irreducible to their mere materiality. They are both medium and tool – cultural, historic and political vectors being revitalised in a context of ecological emergency.
HÉLÈNE BERTIN, CÉSAR CHEVALIER
"COUPER LE VENT EN TROIS"
Agriculture animates Hélène Bertin's current practice, dialoguing with and extending her past works and research. Hélène Bertin and the artist and future-winegrower César Chevalier, who she has invited to collaborate with her on this project, have jointly created part of the exhibition. Here, they play the role of two mediators amongst a larger group who aim to pass on knowledge, skills, and respect for vinicultural practices.
LAURA HENNO
" GE OURYAO ! POURQUOI T'AS PEUR !"
For her solo exhibition at the Palais de Tokyo, Laura Henno presents a collection of films and photographs that she has produced in the Comoros archipelago since 2013 – in particular, between Mayotte and Anjouan. Her new video installation concludes a body of work that investigates a territory of stark contrasts, riven by migration policies and an omnipresent colonial heritage.
MIMOSA ÉCHARD
"SPORAL"
The exhibition "Sporal" represents a new instalment that Mimosa Echard began in 2019 which centres on the idea that myxomycetes, unicellular organisms that are at the intersection of the animal, plant and fungi kingdoms, may be endowed with a form of memory. It is structured around the first video game by the artist, created in collaboration with developer Andréa Sardin and artist Aodhan Madden.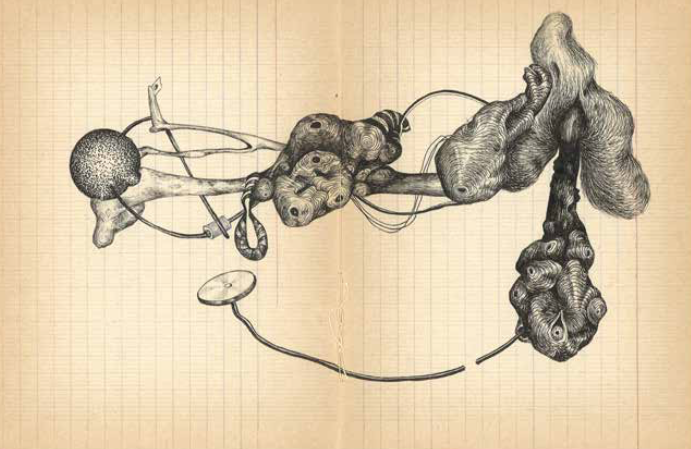 AÏCHA SNOUSSI"NOUS ÉTIONS MILLE SOUS LA TABLE"
With her first solo exhibition in a French institution, "Nous étions mille sous la table", Tunisian artist Aïcha Snoussi unfolds the various aspects of her multifaceted practice, which though anchored in drawing also embraces sculpture, installation, and sound composition.
"A ROOF FOR SILENCE"
DESIGNED BY HALA WARDÉ
IN COLLABOARTION WITH ETEL ADNAN, ALAIN FLESCHER AND SOUNDWALK COLLECTIVE
After its presentation as the Lebanese pavilion at the 17th Venice Architecture Biennale in 2021, "A Roof for Silence", designed by the architect Hala Wardé and the artist and poet Etel Adnan, will be assembled once again in the Palais de Tokyo in resonance with the "Reclaim the Earth" season.
20 YEARS OF LE JARDIN AUX HABITANT.TES BY ROBERT MILIN
Created in 2002 by the artist Robert Milin, Le Jardin aux habitant·es brings together amateur gardeners to maintain a plot of arable land located alongside the Palais de Tokyo. The twenty-year anniversary of this garden offers an opportunity to study this living collaborative and artistic process and to celebrate its evolution through a programme of encounters as well as an edition and an exhibition of new works by the artiston this theme of this garden.
EVA MEDIN
"LES AUBES CHIMÉRIQUES"
Eva Medin explores the relationship between art historical forms, speculative science fiction narratives, animistic beliefs and the power of the sublime. Splicing together these various strands in her projects, she generates immersive environments that render visible the awareness of an epochal shift in terms of status between art and activism.